In one of my previous posts, I talked to you about a game that I love known to most people as Animal Crossing and today I thought I would tell you about some of my favourite villagers this game to offer.
---
If you don't know already, villagers are the animals that live in your town and you are able to interact with them and form friendships by constantly doing favours and sending letters to one another.
Here are a few of my favourites:
Pietro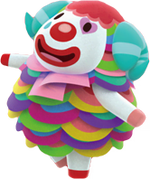 Out of all the villagers, Pietro seems to be the most colourful sheep in the game and his clown like appearance never fails to make me smile or giggle. Even though I am not a big fan of clowns, Pietro is one of those villagers that I would never want to leave my town.
---
Ankha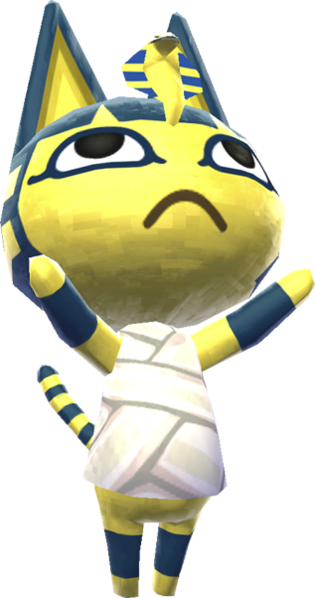 Ankha is an egyptian queen themed cat that bears the snooty personality. One of the reasons for why I like her is because,like Pietro, her appearance is very unique and having her in my town would make my game twice as fun.
---
Poncho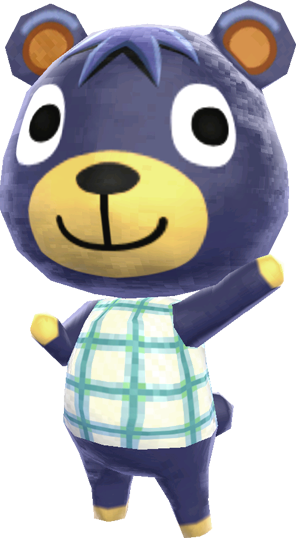 Poncho is a dark blue cub bear that has appeared in every game since the beginning. The reason I love Poncho is because he was one of my very first villagers in my Wild World town (which was my first ever Animal Crossing game) and as a result, he as stuck with me for a very long time. I am still waiting to get him in my New Leaf town.
---
Derwin
Now Derwin is an adorable nerdy looking duck and as of this, it just makes me want to hug him. The duck villagers are one of my favourite species as they are so cute and so small!
---
Hazel/Sally
I personally knew this little squirrel as Sally so i will be referring to that name. Sally became my villager's really close friend in Wild World and even though she looks high, she has remained one of my favourite villagers for a very long time!
---
Who is your favourite villager in the Animal Crossing series?
---
Thank you for reading.
Click here to go to my Facebook page.
Click here to go to my homepage.
I hope you have a wonderful day.
-ShowerOfSunshine