Nichijou is a cute,moe anime that was released back in 2011 and has caught my attention for a really long time as my feed was filled with picture after picture of this show. Therefore, I decided to delve into the world of Nichijou to see what it was all about.
Here are my thoughts.
---
Story line
Yuuko, Mio and Mai are regular high school girls who lead a normal everyday life. However, with bizarre explosions causing random objects to rain down on their heads, lunch turning into an epic battle between girl and wiener, and students riding to school on goats, their lives are anything but ordinary. Meanwhile android Nano spends her days wishing she were a normal human, but keeping house for her creator, the playful and immature child genius Hakase, dealing with talking cat Sakamoto, and trying to keep a hold of her multitude of easily detachable body parts, her dream is far from a reality…
In this anime, there isn't really a main story line to follow as in each episode there are tons of random sketches with the characters that feature on the show. These sketches usually have no link to one another, unless there is a running joke throughout the show. I was quite disappointed because most of the sketches weren't that funny in my eyes and I only really laughed at a few. This probably would've been the fault of the translator's subtitles, but overall the show started to bore me a bit. However, if you are into shows similar to 'Sakamoto desu ga?' and 'Working!' , then I recommend checking this one out.
---
Animation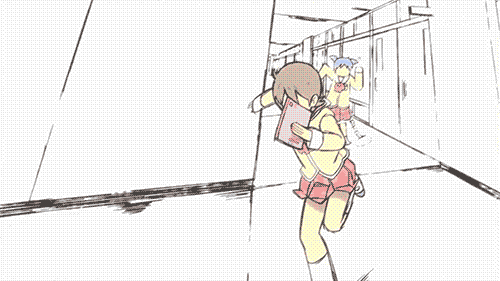 The animation is very cute and innocent and all the characters are very cute too. I liked the style of the animation during certain parody scenes as it looked really similar to the stereotypical shōnen animation that your find in shows such as: One Piece and Naruto. The animation is a big plus for me.
---
Characters
Like I stated in the previous paragraph, the art style makes the characters look cuter – I mean look at how adorable Hakase is! I liked the personalities of each of the characters as they are amusing and relatable. I really enjoyed the scenes with android Nano,Hakase and Sakamoto as I am able to relate to Hakase a lot.
---
Overall
Overall I would give this anime…
---
Thank you for reading.
Click here to go to my Facebook Page.
Click here to go to my homepage.
I hope you have a wonderful day and a wonderful Christmas.
-ShowerOfSunshine